News
Great EURUSD Setup - High Probability Trade!

I want you to add this to your watchlist.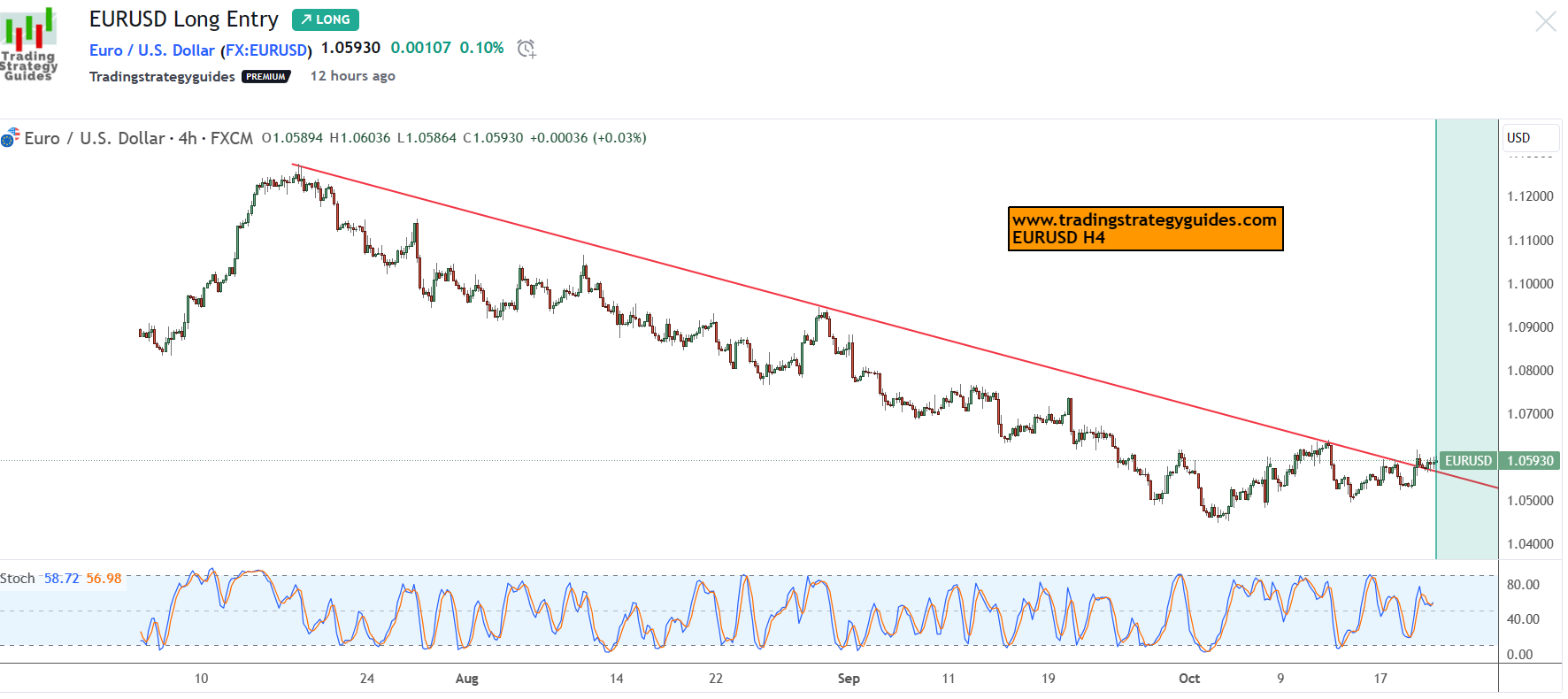 Look at this chart - it's a fantastic EURUSD long setup due to a trend line break. This kind of trade on a 4hr chart offers a high probability for success.
One thing to keep in mind when trading currencies is the use of leverage, which can be challenging. That's why it's crucial to manage risk diligently at all times.
Happy trading!

Casey Stubbs
To Your Trading Success
To Your Trading Success,
Casey Stubbs
***NOTE: This email address isn't monitored! We welcome all comments please reply or send any questions to: info@tradingstrategyguides.com