News
EURUSD Weekly Breakout: Seizing Opportunities in the Market Shift!

Exciting setup for next week in EURUSD!
The breakout above the 10 EMA on the weekly timeframe signals a shift after a prolonged downtrend.
Considering the new weekly candle pattern, we're inclined to go long. Currently, there's a pullback, and I'm patiently waiting for the bounce.
Certainly! Here's a step-by-step guide on entering the trade:
Weekly Analysis:

Confirm the breakout above the 10 EMA on the weekly timeframe in EURUSD.
Acknowledge the significant shift from a prolonged downtrend to a potential uptrend.

Long Position Consideration:

Given the new weekly candle pattern, consider taking a long position.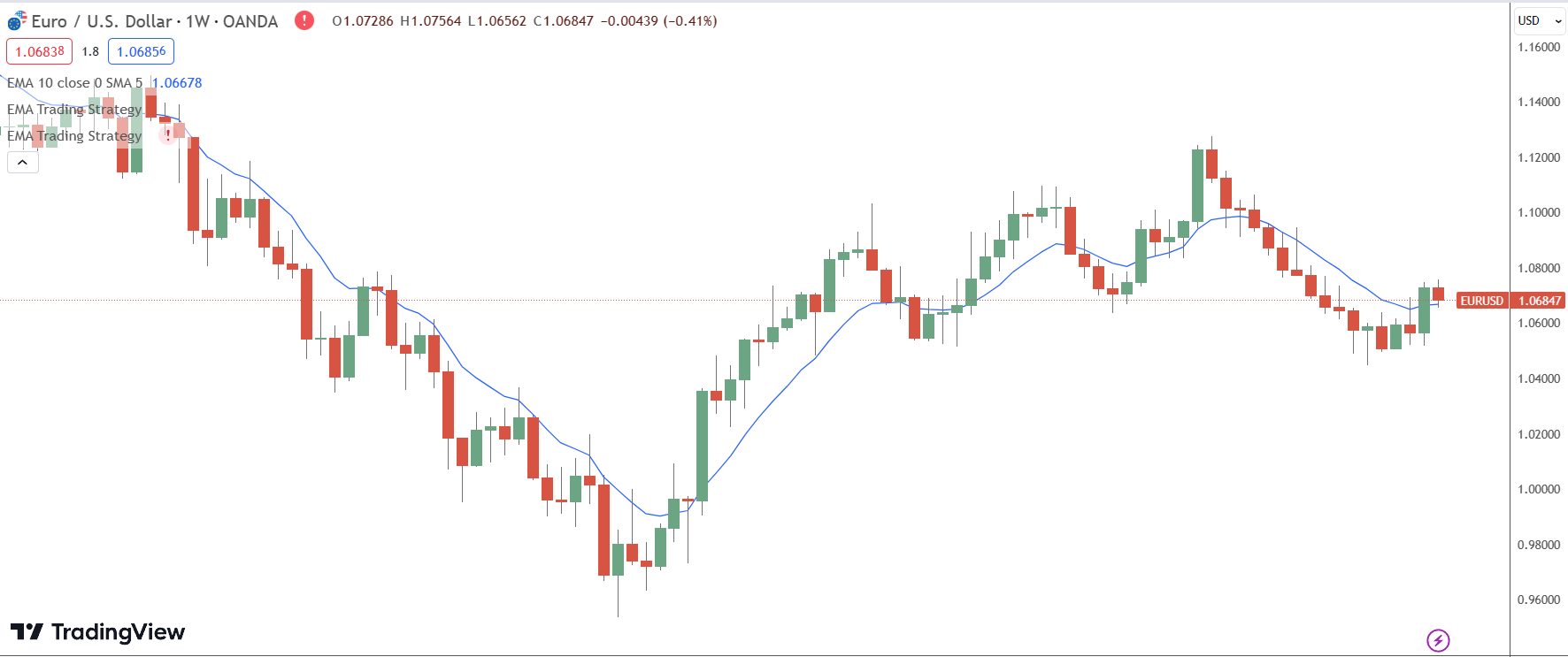 Current Pullback:

Recognize the ongoing pullback in the current market conditions.

Wait for Bounce:

Patiently wait for the bounce, as it presents an opportune entry point.

Daily Pattern Breakout:

On the daily chart, monitor for the identified pattern and plan for a breakout.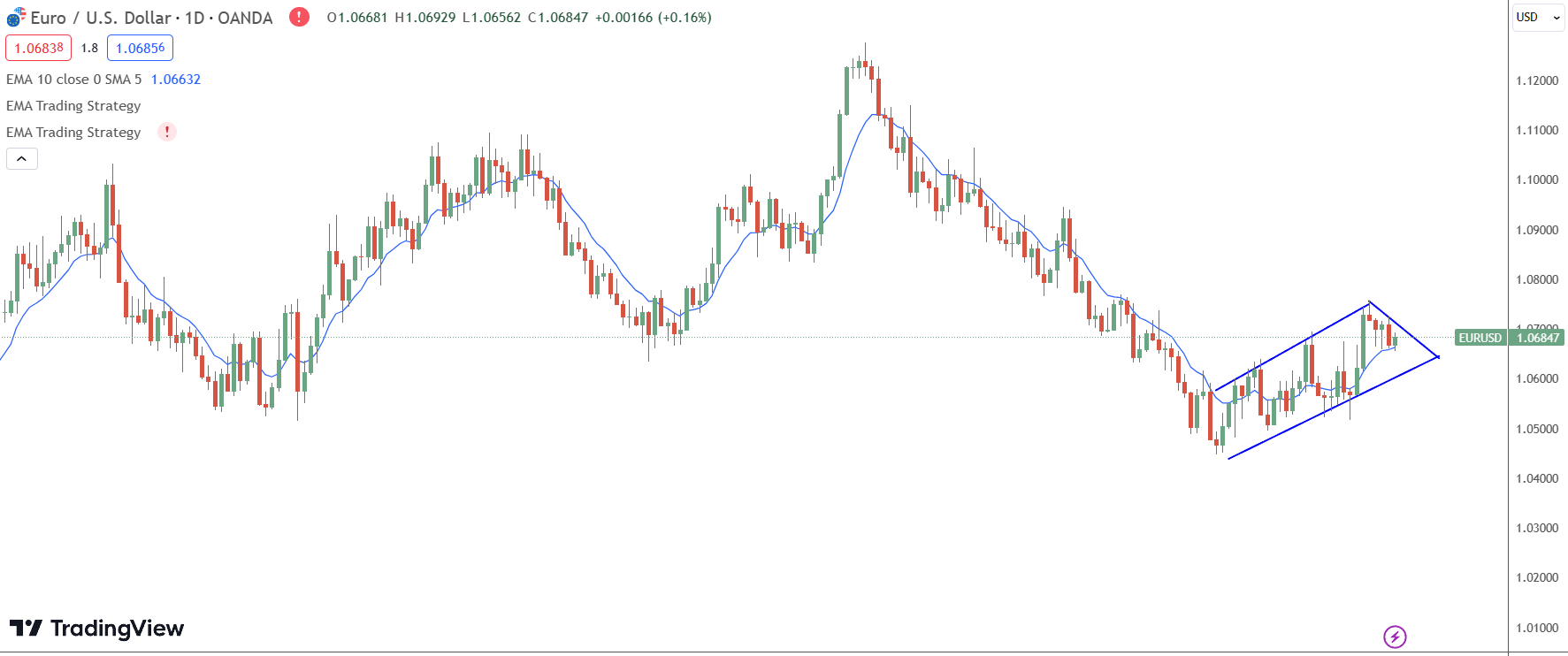 Trend Line on One-Hour Timeframe:

Confirm the trend line on the one-hour timeframe, adding another layer of confirmation.

Rules and Confirmation:

Ensure that all trading rules are followed diligently.
Confirm that the multiple indicators align before entering the trade.

Execute Long Trade:

Once the conditions are met, execute a long trade.
Risk Management:

Implement effective risk management strategies to protect the trade.
Set stop-loss orders and consider position sizing based on your risk tolerance.

Monitor and Adjust:

Regularly monitor the trade's progress.
Be prepared to adjust the strategy if market conditions change.
Happy trading!

Casey Stubbs
To Your Trading Success
***NOTE: This email address isn't monitored! We welcome all comments please reply or send any questions to: info@tradingstrategyguides.com