News
Seizing 100 Pips: Two High-Probability Trades

Discover two promising trade opportunities: a potential channel break on AUD/CHF and a compelling channel and triangle break on EUR/AUD.
Let's take a look at each of them:
AUD/CHF Channel Break:

To trade this, I would recommend waiting for a clear breakout of the channel. Look for a sustained move outside of the channel's boundaries, which could indicate a strong bullish or bearish momentum.
Ensure that you have a well-defined stop-loss and take-profit strategy in place to manage risk effectively.
Keep an eye on any supporting technical indicators like the 10 EMA and key support/resistance levels to confirm the validity of the breakout.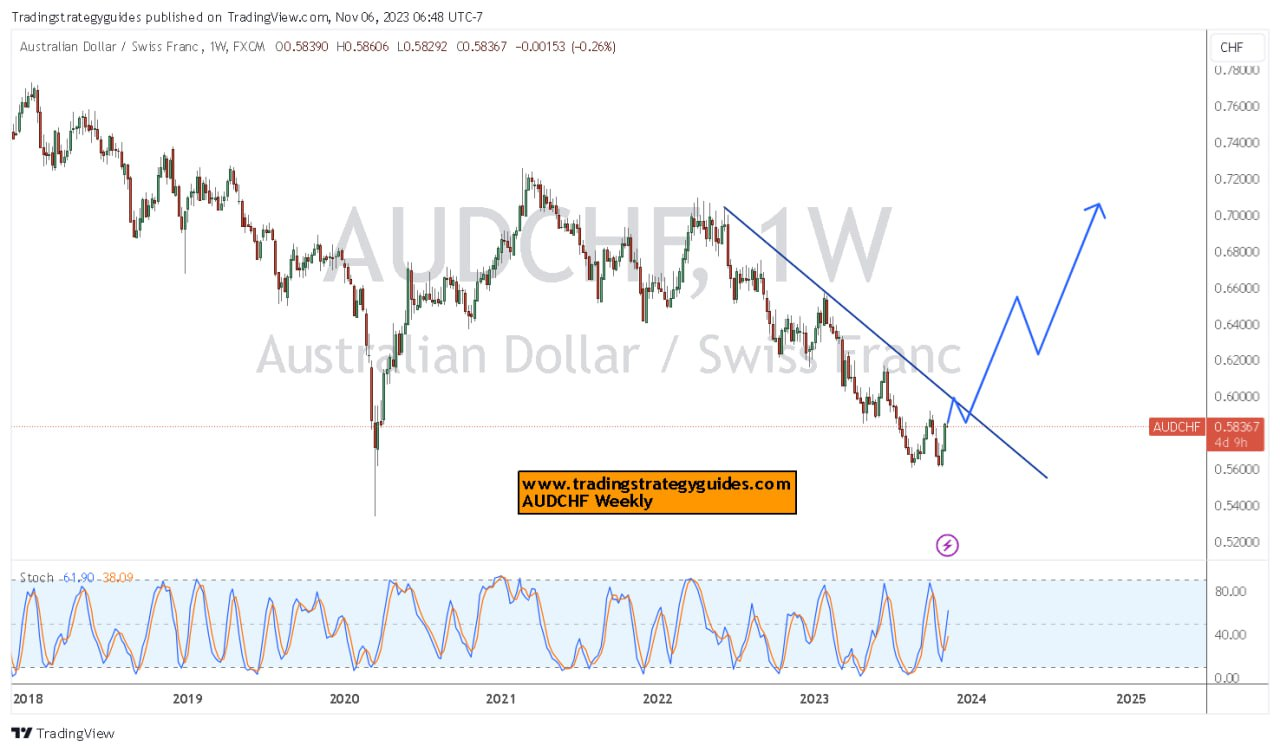 EUR/AUD Channel and Triangle Break:

This trade idea combines both a channel and a triangle pattern, which can be powerful when they confirm each other.
Wait for a convincing breakout from both patterns. The direction of the breakout will be crucial in determining your trading bias.
Like with the AUD/CHF trade, make sure you set clear stop-loss and take-profit levels to protect your capital.
Regularly monitor the weekly charts for confirmation and additional insights.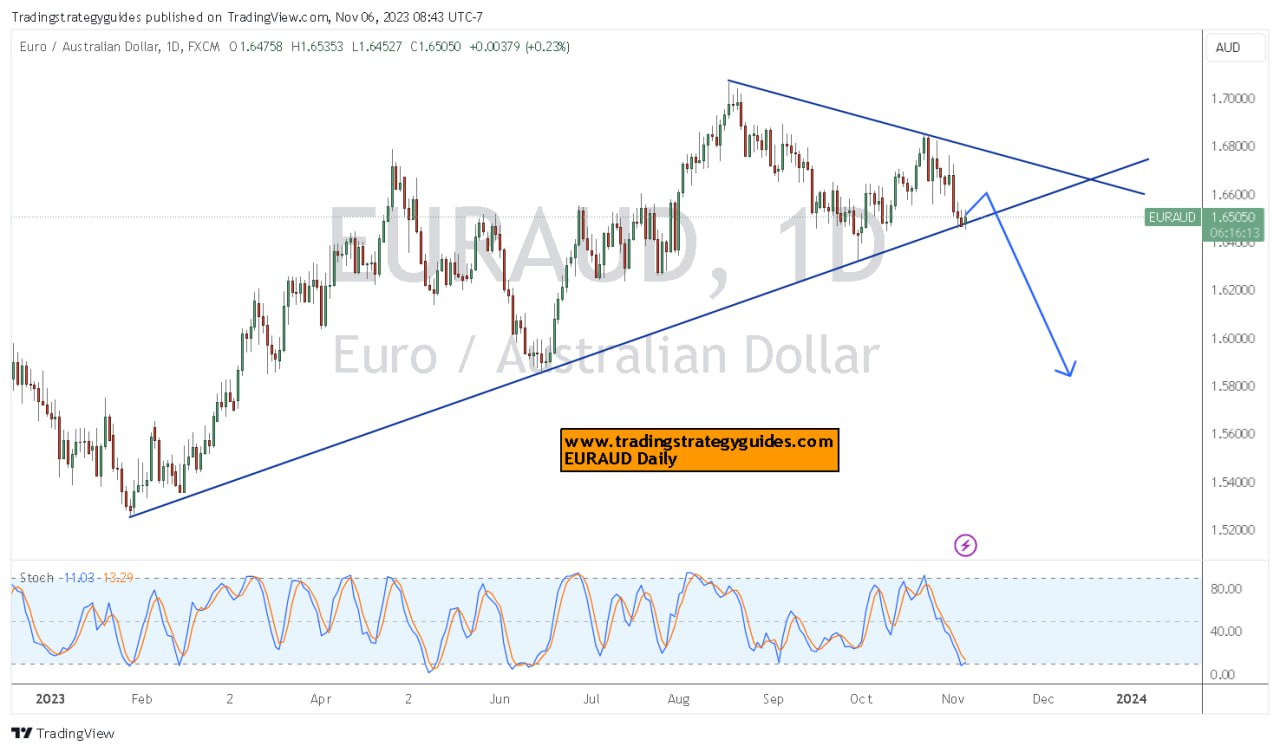 Happy trading!

Casey Stubbs
To Your Trading Success
***NOTE: This email address isn't monitored! We welcome all comments please reply or send any questions to: info@tradingstrategyguides.com