News
This Double Top and Double Bottom is Ready to Trade

This analysis should be a high probability setup that could be valuable for you to study as well.
I've got some insights on USDJPY and the FXY ETF, and I thought breaking down the entry points might be helpful for you:
The FXY is a Yen ETF that trades opposite of the usdjpy currency pair.

USDJPY:
Double top formation on the weekly chart.
Watch for a trend line break below on the weekly chart.
FXY ETF:
Look for a break above on the weekly chart.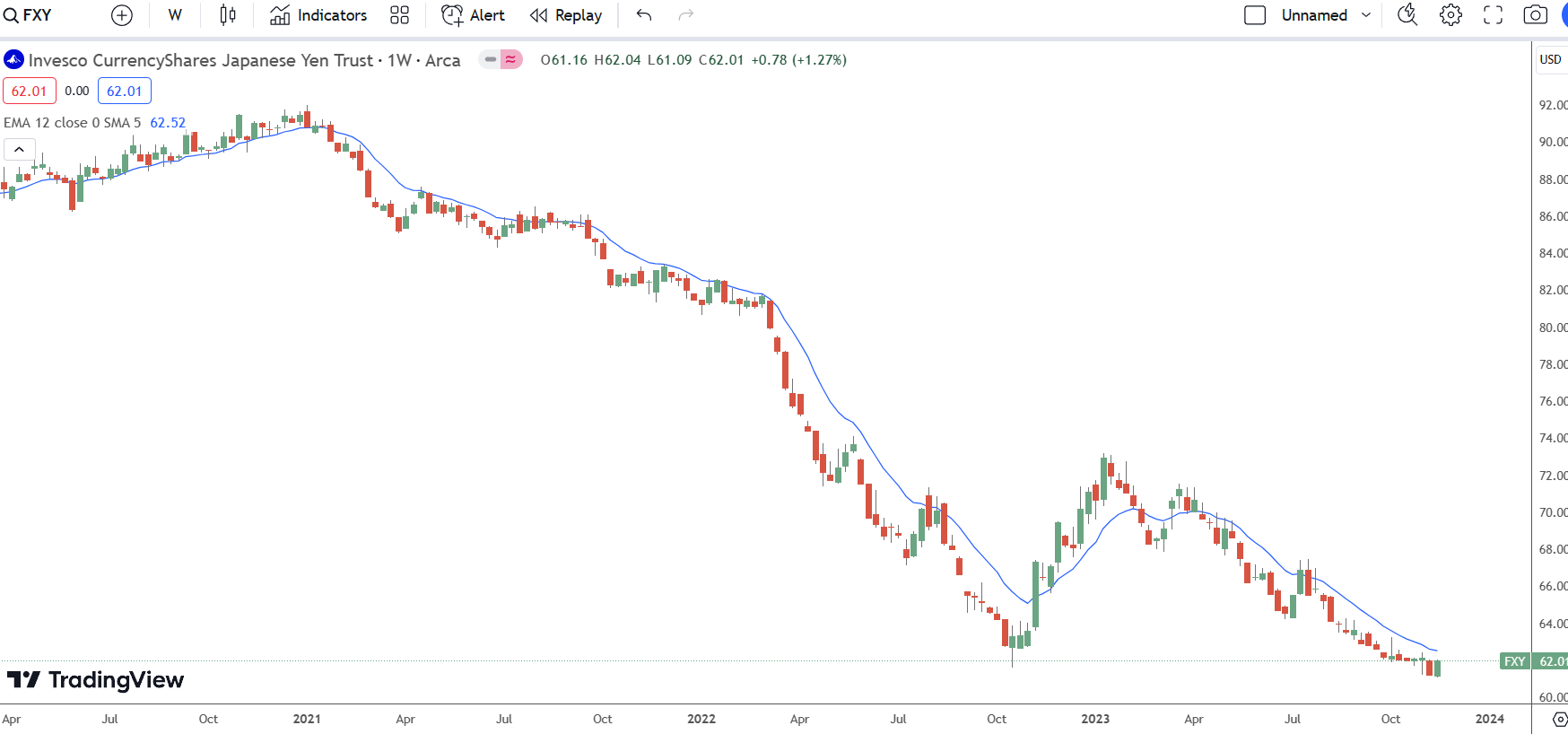 This trade is all about timing and patience. Keep an eye on these key entry indicators, and it could set up a promising opportunity. Feel free to choose between trading the currency or the ETF based on your preference.
To Your Trading Success,
Additionally, as per our strategy, considering a lower time frame for a pullback is a great way to use leverage to increase your trade size.
This step allows us to pinpoint entry points more precisely, enhancing the overall effectiveness of our approach.
Looking forward to navigating these opportunities together for continued trading success.
Happy trading!

Casey Stubbs
To Your Trading Success
***NOTE: This email address isn't monitored! We welcome all comments please reply or send any questions to: info@tradingstrategyguides.com