News
Weekly Breakthrough: EUR/CHF Chart Analysis for a Promising Long Setup

The recent developments on the EUR/CHF weekly chart. It's exciting news for potential trading opportunities.
The trendline on the weekly chart has been decisively broken, suggesting a shift in market dynamics. I'm currently eyeing a long setup as part of our strategy, anticipating favorable conditions for a bullish move.
One critical level to keep in mind is at .9700. A breakthrough at this point could serve as a catalyst for further upward momentum. Monitoring price action around this level will be crucial for our trading decisions.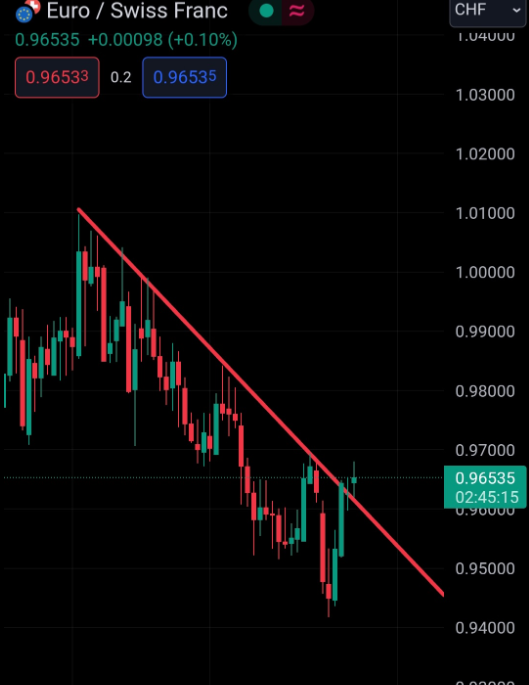 Additionally, as per our strategy, considering a lower time frame for a pullback is essential.
This step allows us to pinpoint entry points more precisely, enhancing the overall effectiveness of our approach.
Looking forward to navigating these opportunities together for continued trading success.
Happy trading!

Casey Stubbs
To Your Trading Success
***NOTE: This email address isn't monitored! We welcome all comments please reply or send any questions to: info@tradingstrategyguides.com